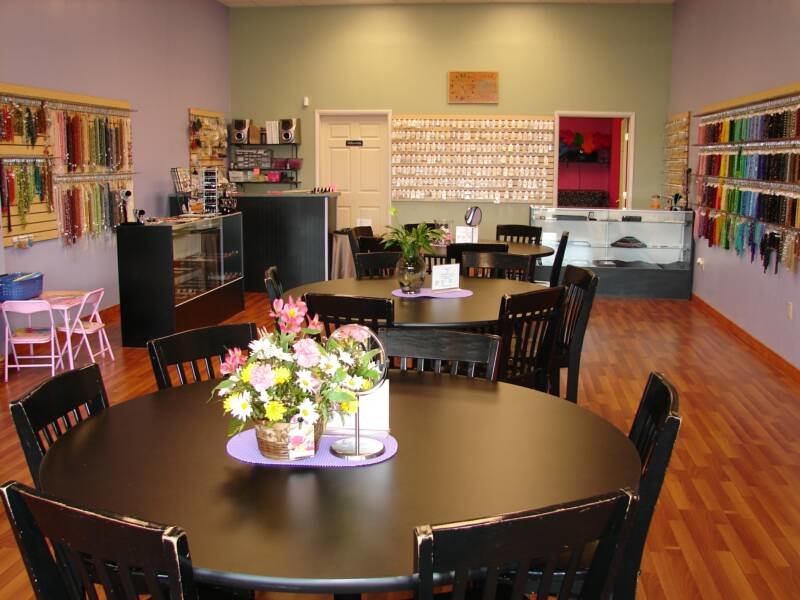 With our Grand Opening in October of 2005, our goal was to introduce a Full Service Bead shop to Pittsburgh's South Hill's area.

Over the years, our staff has worked diligently to keep up with the latest styles, techniques and trends. In 2011 we began a search for a new line of jewelry often referred to as "Cup Chain Jewelry". After almost two years of researching, we finally felt confident that we had assembled the highest quality settings possible. We introduced our new line of Settings and Swarovski Crystals in May of 2013 and quickly found it to be our most popular jewelry to date!

To keep up with the growing demand, we decided to launch an online shop in August 2014 dedicated to our line of Cup Chain Jewelry.

While many still prefer a "hands on" shopping experience, we invite you to visit our shop. We are located just 7 miles south of South Hills Village and just 3 miles from the Canonsburg exit of Route 79, on Route 19 South in the Waterdam Commons. We feature a large and growing selection of beads and findings including: Swarovski Crystals, various jewelry settings (empty cup chain), glass beads from the Czech Republic, Japanese and Czech seed beads, semi-precious gemstones from all over the world, freshwater, shell, glass and crystal pearls, tassels, copper, pewter, sterling silver and gold and silver filled findings. We also carry a large selection of stringing materials and tools. You can purchase your beads to go, or you can design and assemble your own unique piece at one of our three large work tables. Don't want to try it yourself? We will be glad to make it for you. Our friendly, knowledgeable staff is always available to assist you. Whatever method you choose we will make sure you enjoy everything about your jewelry designing experience.